We are the Gear Heads. We are a high school robotics club representing and consisting of Prospect High School students based in Saratoga, CA. We participate in the FIRST® Robotics Competition (FRC) as Team 2813. We are also affiliated with SWENext.
To create an environment where all, regardless of knowledge, background, or skill, can build leadership and technical skills through engineering and STEM.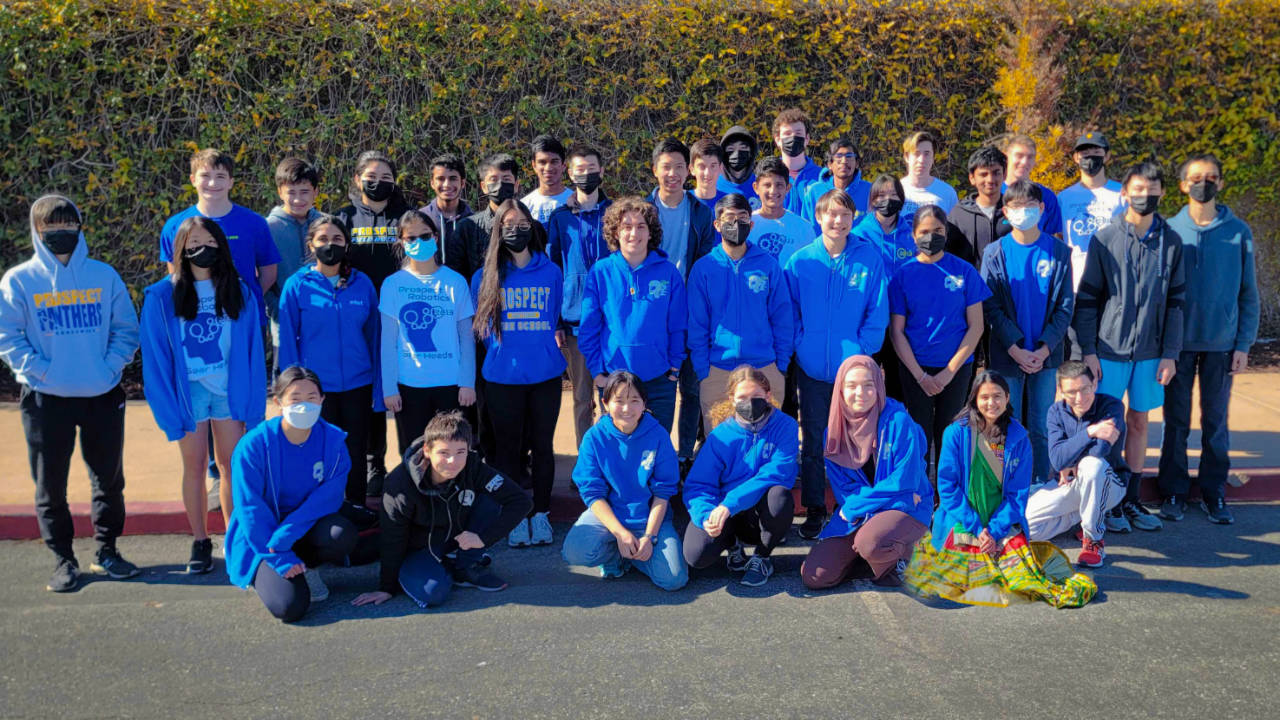 We are a FIRST® Robotics Competition (FRC) team, an international organization promoting STEM www.firstinspires.org. We want to ensure that everyone learns, everyone is safe and everyone has fun. The FIRST® value of "coopertition" through "gracious professionalism" is how we continue to grow and learn from our competitors and peers. "Coopertition" is displaying unqualified kindness and respect in the face of fierce competition. "Gracious professionals" learn and compete like crazy but treat one another with respect and kindness in the process.
FIRST® is a non-profit, international organization founded in 1989 offering multiple robotics programs for different age groups, such as the FIRST® LEGO® League (FLL) and the FIRST® Tech Challenge (FTC). Each year, a new game is released with various tasks; teams strategize, design, build, program, and test their robot in six weeks of build season, then compete in regional tournaments to qualify for World Championships.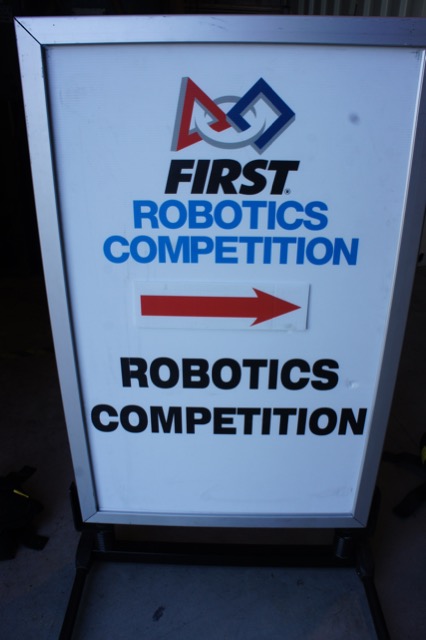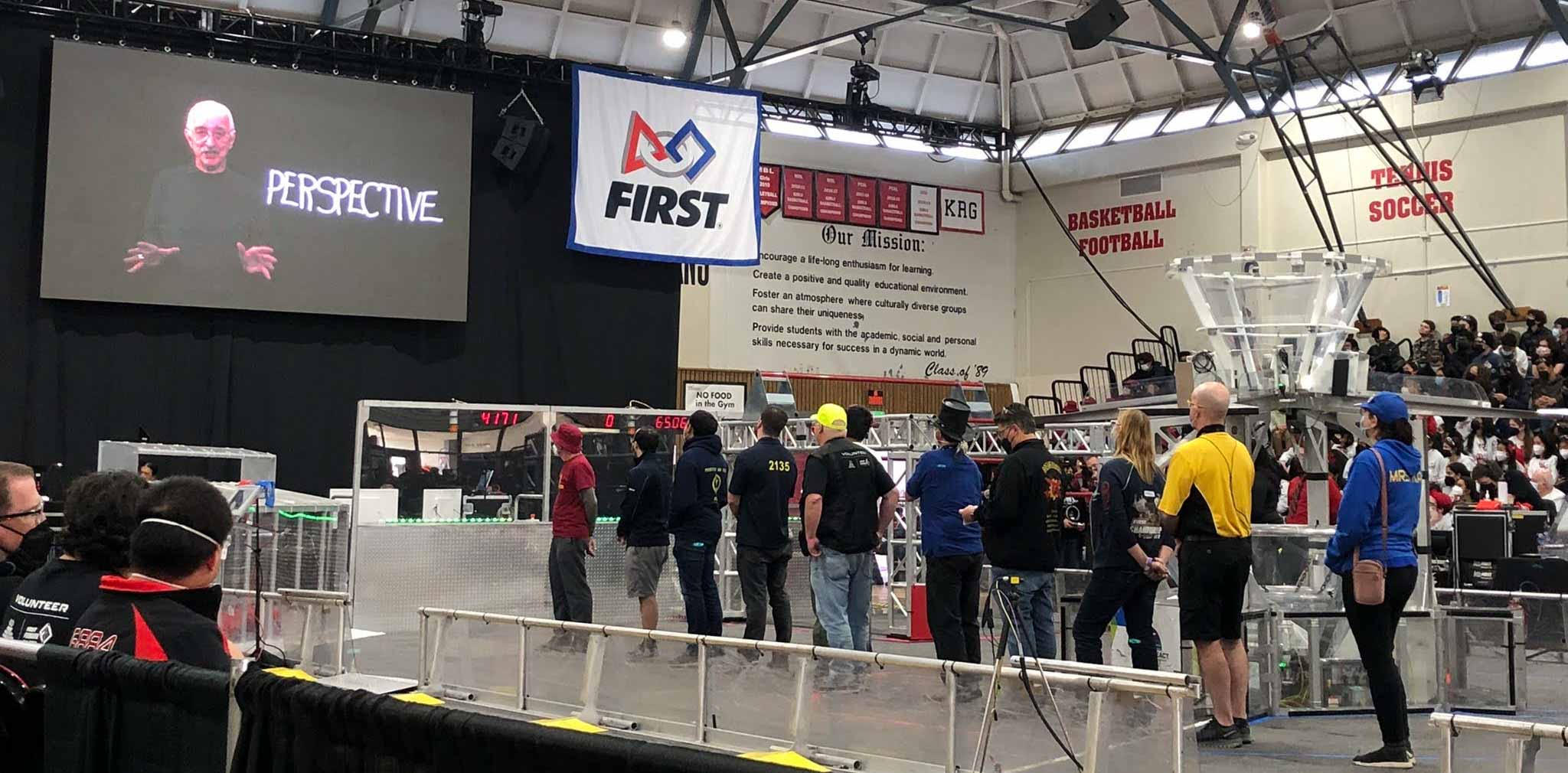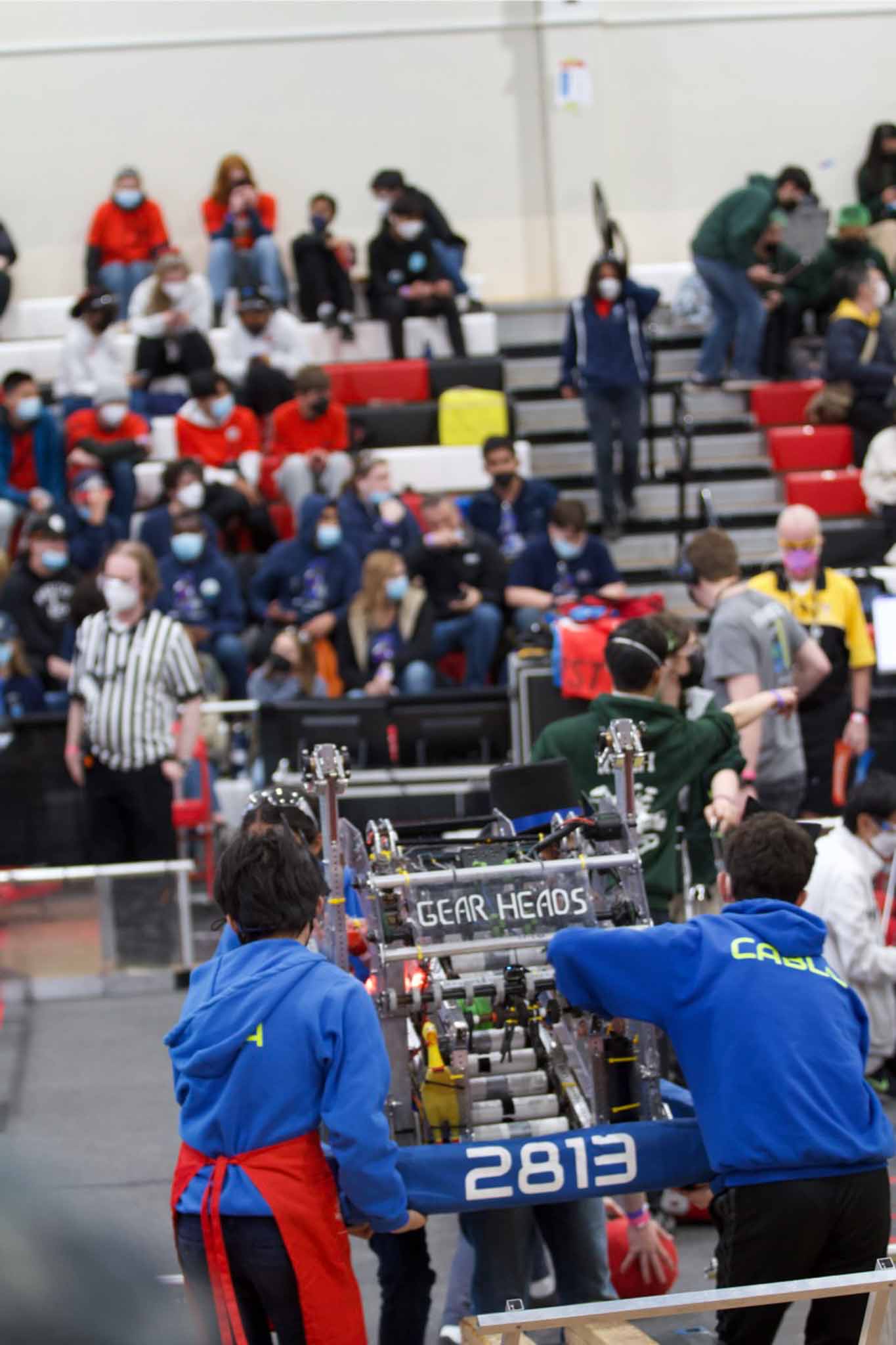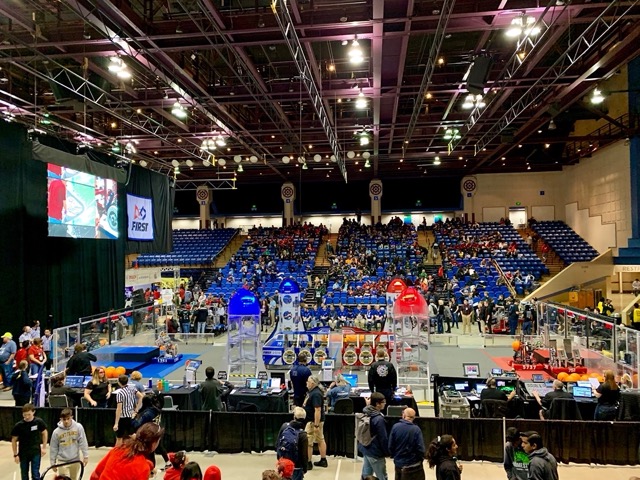 We are also a SWENext Club which allows us to become a part of the SWE engineering and technology community and provides access to programs, mentors, and resources to develop leadership skills and confidence and encourage girls to participate in STEM. It is a great way to be a part of the Society of Women Engineers before college. We hope to inspire other young girls from our community and prove to them that even though STEM is currently male-dominated, girls are just as important contributors to the field and can do exactly what their counterparts can. For more info, click here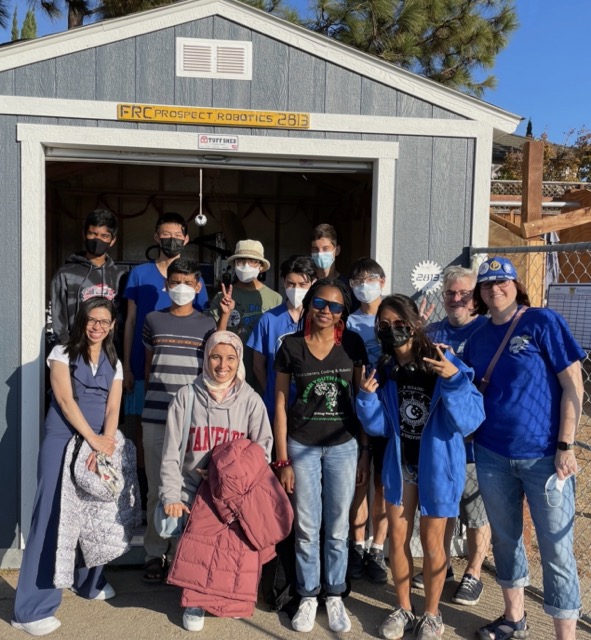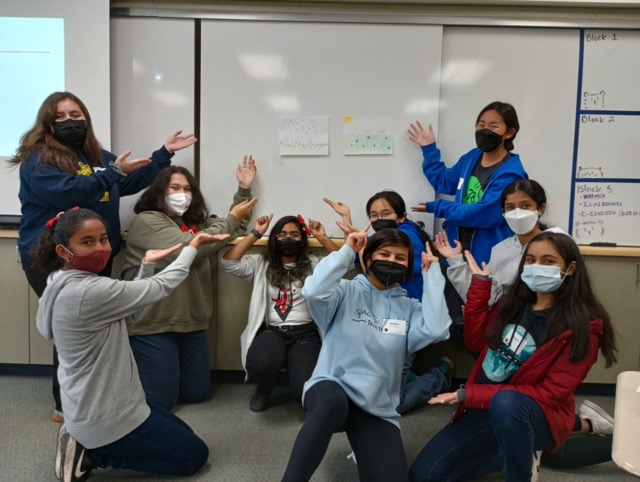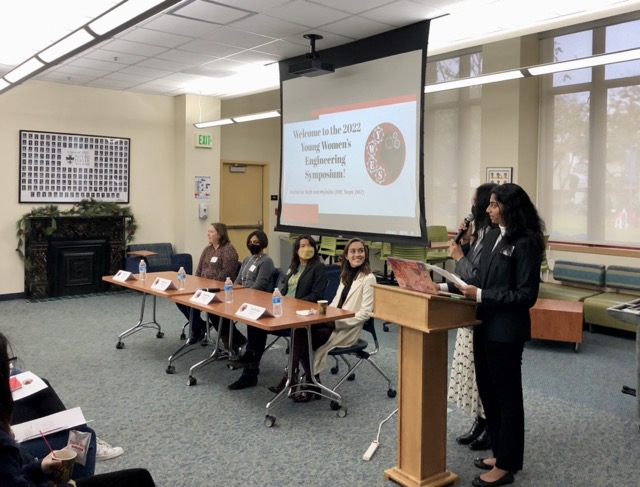 As a student-led team, we manage our team by subteams to make sure our club runs efficiently. Check out our subteam leads here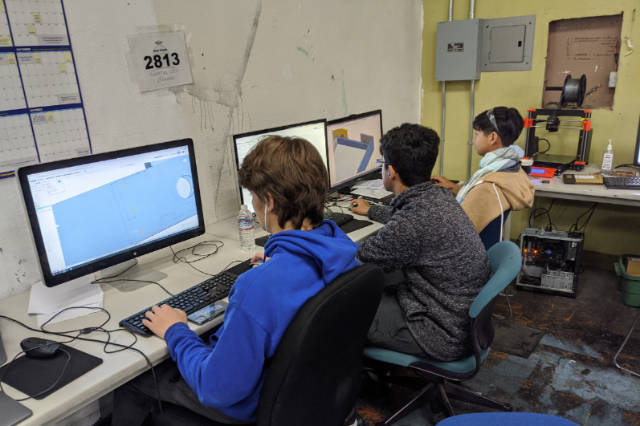 Our Design subteam uses Computer Aided Design (CAD) to design and create 3D of parts and mechanisms which are then sent to Fabrication. This team works to create the entire robot in CAD to plan out the parts we need to make and how the robot is assembled.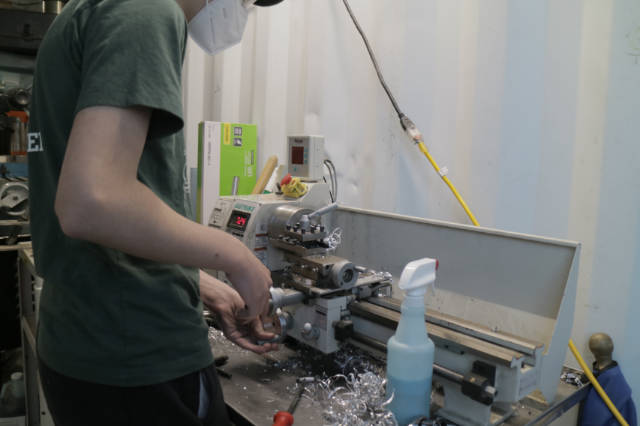 Our Fabrication subteam creates the parts for the structure and mechanisms based on our Design team's specifications using a wide variety of tools, including our mills, lathes, and CNC router. Everyone on this team practices tool safety and looks out for one another.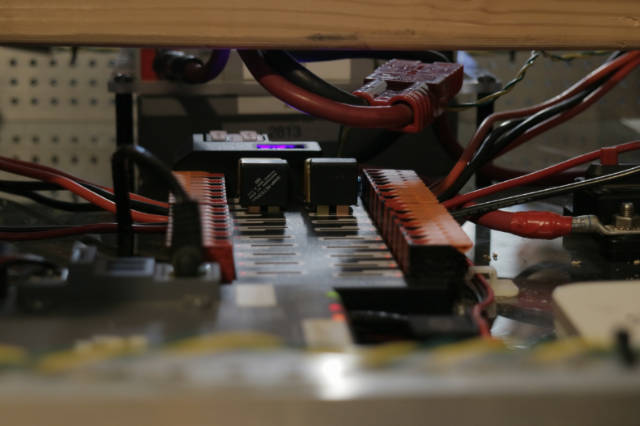 Our Electrical subteam connects Design, Fabrication, and Software. This subteam applies wiring design concepts to wire robot bases to mechanisms that Design and Fabrication create and calibrates all pneumatic systems on the robot.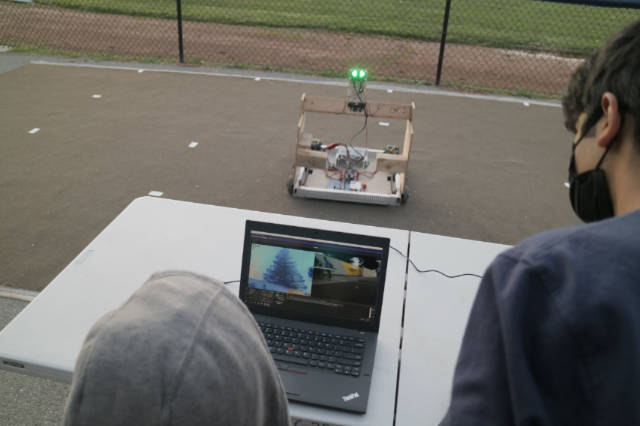 Our robot Software subteam's purpose is to write all of the software per design specifications and test alongside our Electrical subteam members to make a fully functioning robot.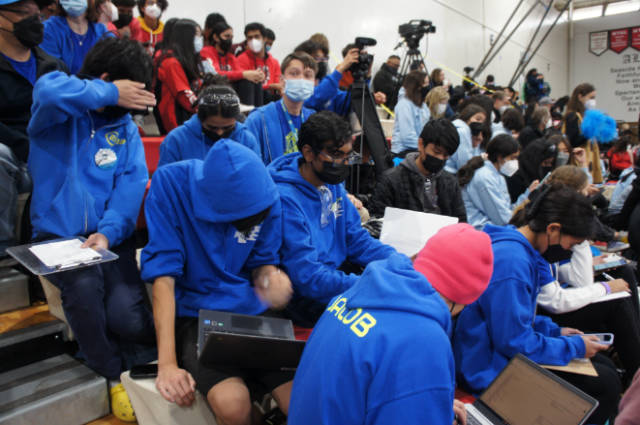 Our Strategy subteam works to create a match strategy, and analyze the game to build effective strategies for qualifications and eliminations. This team draws out plays and teaches them to the drive team to better prepare them to react quickly mid-match at a competition
Also, this subteam creates a scouting app each season for competitions so that our scouts may easily input data about the different robots in every match. As well as developing a scouting app, our subteam makes additional apps to compile and organize the data received from our scouting app.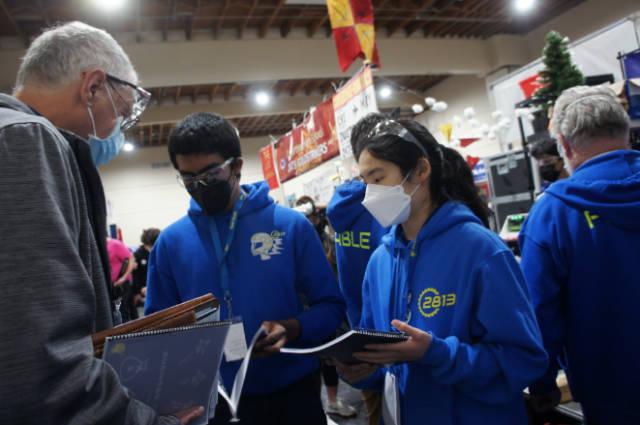 Our Award's subteam writes essays and makes presentations in support of FIRST and local off-season competition awards. The subteam also supports presentations for judged awards at the pit and works with the media team to create a video for the FIRST Impact award. In addition, as a SWENext Club, the Awards team advises on submissions for those awards.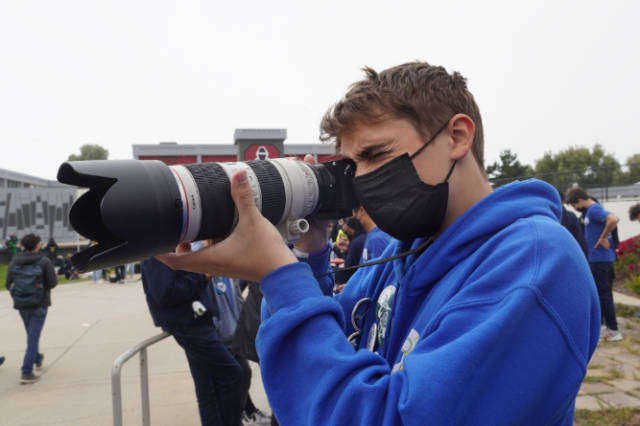 Our Media subteam plays a vital role in our team's public image, working to make social media posts, videos, and other relevant content to share with the community. Alongside the Outreach and Awards subteams, the Media team helps to promote connection with current and future students of STEM and to share our efforts in exemplifying the values of FIRST®. Additionally, our team website and all team apparel and merchandise is designed by our Media team, bringing our team together in a unified Gear Heads brand.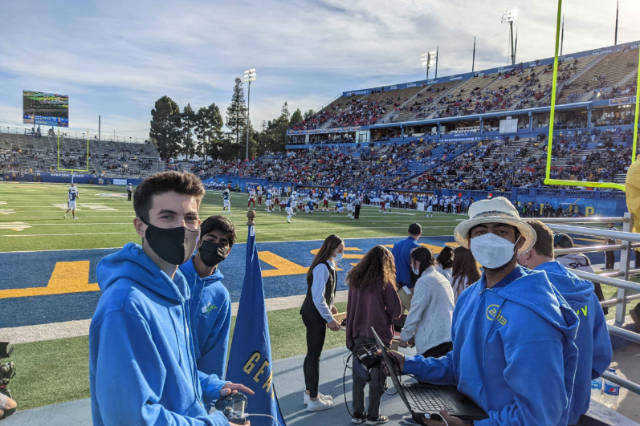 As defined by FIRST®, Outreach is something that leads more people to learn about robotics and encourages people to participate in engineering. We seek to expand team relations not just from within the school, but to the areas around us, spreading our excitement for robotics to those unfamiliar with it. This has included holding robot demos at PHS Back to School Night, Club Rush, and 8th grade tours/parent night as well as at our local middle schools, our local community, and for our company sponsors. We also offer support to students and families to join the FIRST® family by assisting in their efforts to start FLL teams. We have shared our knowledge by offering classes to our community such as Arduino, Java Programming, VEX robotics, and FLL.
Our team was founded in 2008 by Rick Riccardi, a parent looking for a change. In our very first year, our team won the "Rookie All Star" award at a regional competition. From our small beginnings in a closet 15 years ago, our team has substantially grown to a self-sustaining thriving team.
2023 Monterey Bay Regional – Team Sustainability Award
2022 CalGames – Finalist
2022 Chezy Champs – Winners
2022 Ventura County Regional – Woodie Flowers Finalist Award (Lori Kahn)
2022 Ventura County Regional – Judges Award
2021 CalGames – Judges Award
2009 Hawaii Regional – Finalist
2009 Silicon Valley Regional – Rookie All Star Award
2009 Silicon Valley Regional – Highest Rookie Seed Award
2023 SWENext Local Innovator – Hally Chheang
2023 SWENext STEM in Action – Prital Jariwala
2023 SWENext STEM in Action – Cassidy Mark